Aetna is the health provider to AGMA Health Funds, allowing you to get care when and where you want it. Click the button below to log onto your Aetna account to get to know your plan, see your claims, find providers in your area, and more! Through the online portal, you'll be able to request a physical card, or access the digital version.
If you don't yet have an account, click the register button and enter either the member ID Aetna provided for you or your Social Security Number, along with the rest of your information to gain access to your account.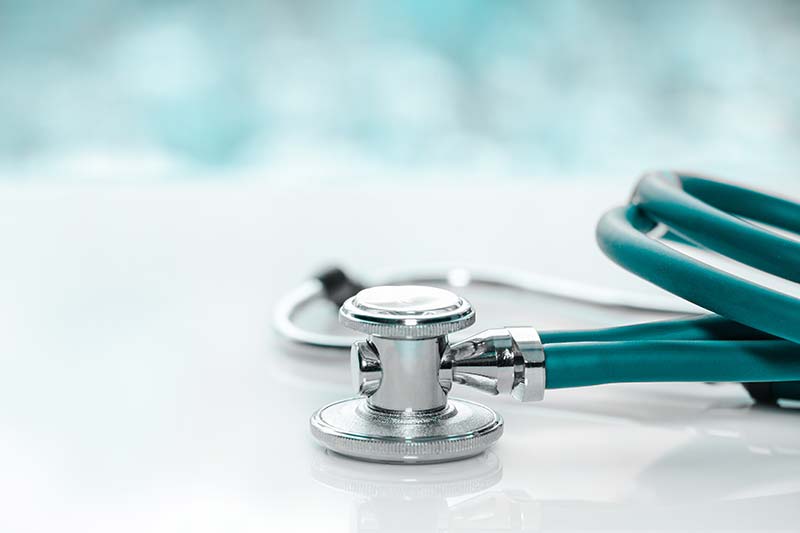 Formerly Plan A, the Standard Plan is a $40 monthly premium (for both individual and family) health care plan. You will receive one month of health insurance for each month that your employer contributes to the Standard Plan on your behalf, and your $40 monthly health premium will be deducted from your payroll.
Below we have some of the more commonly utilized services which shows you what you would pay for services in network vs out of network. Under the graph is the entire Schedule of Benefits, showing how you and the plan share the costs of covered health care services.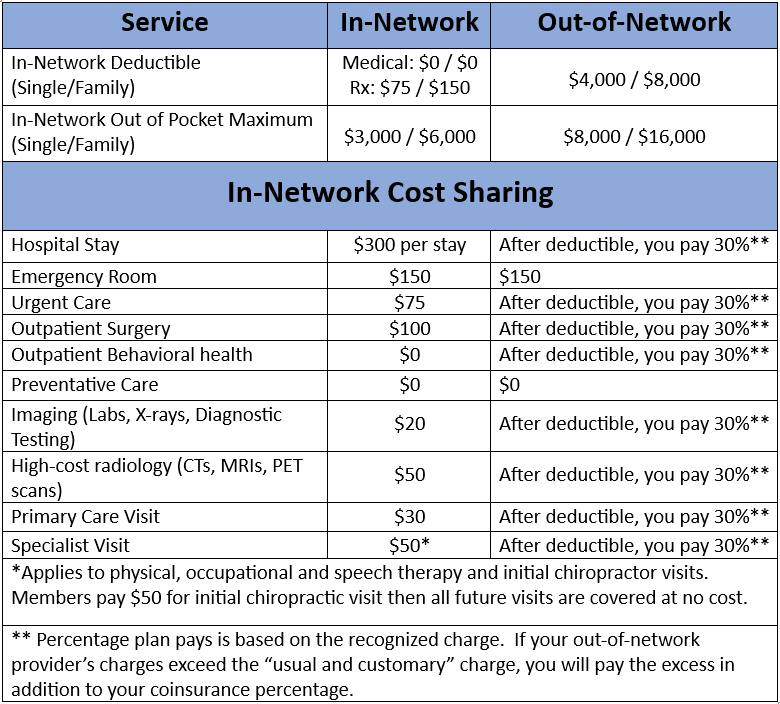 Prescription Drug Benefit Summary
Below is a chart of percentages that you would pay for specific prescription types, organized into a three-tier system.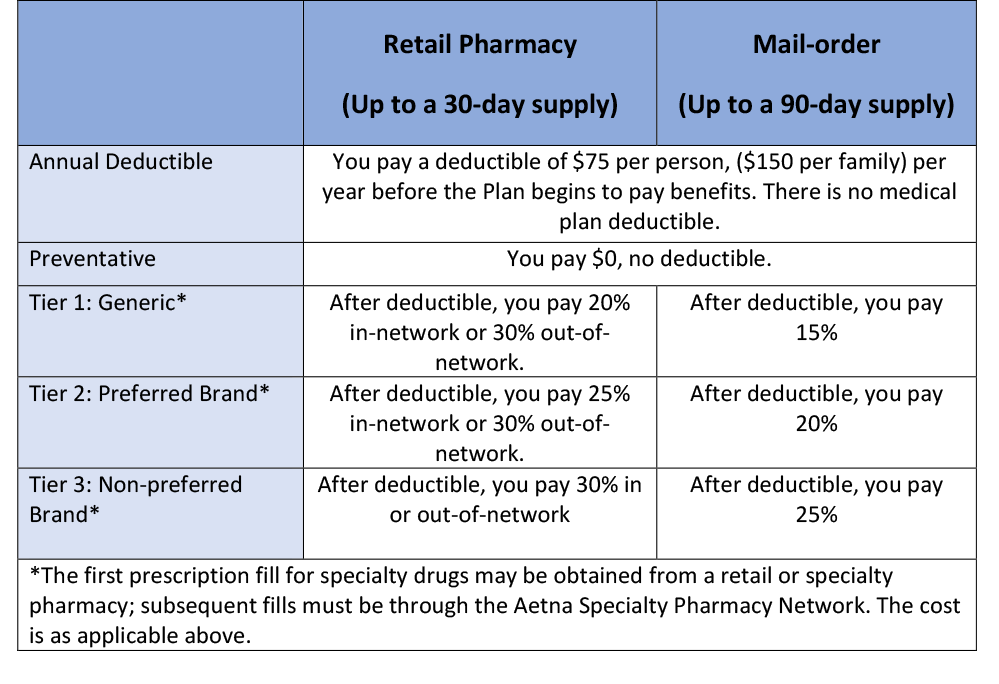 Upcoming 2023 Prescription Price Changes
Effective January 1, 2022, the Three Tier Formulary percentages will update to:
Reduce the Tier 1: Generic brand drugs copay from 20% to 15%
Increase the Tier 3: Non-Preferred brand drugs copay from 35% to 37.5%
*The preferred brand copay will undergo no changes and remain at 25%.
To find which tier your medication is classified under, you can follow this link and click on the PDF link (pictured below, pointed to by the red arrow):
Quick Links:
Aetna Health Care Provider Search
When clicking on the above link, you can enter your zip-code in the box on the right of the screen, and click search. You will then want to scroll down the Select a Plan box on the right until you see the "Aetna Open Access Plans", which you will select the first option "Aetna Choice POS II (Open Access)". Your screen should show the same as the image to the right, and then you can click continue to find a provider in your area.
Aetna Coverage Frequently Asked Questions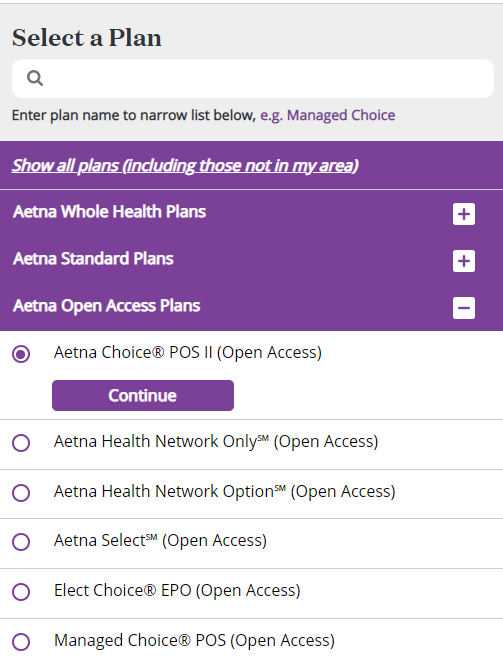 Aetna Contact Information
Medical
AETNA
P.O. BOX 981106
EL PASO, TX 79998-1106
1-866-658-2455
Pharmacy
Aetna Pharmacy Management
Attn: Claim Processing
PO Box 52444,
Phoenix, AZ 85072 – 2444
1-888-792-3862