Aetna is the health provider to AGMA Health Funds, allowing you to get care when and where you want it. Click the button below to log onto your Aetna account to get to know your plan, see your claims, find providers in your area, and more! Through the online portal, you'll be able to request a physical card, or access the digital version.
If you don't yet have an account, click the register button and enter either the member ID Aetna provided for you or your Social Security Number, along with the rest of your information to gain access to your account.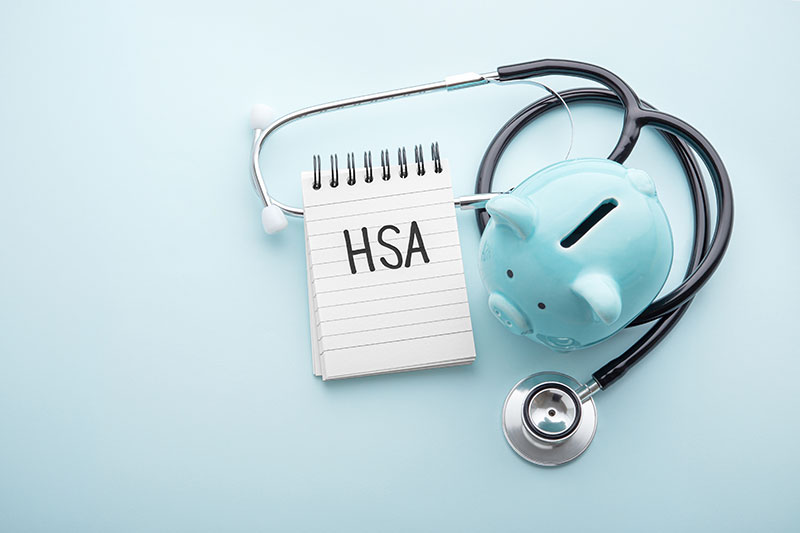 Medical:  Healthy Savings Plan
Formerly Plan A1, the Healthy Savings Plan is a no premium, high deductible plan with $500 of employer contributions front loaded to a health savings account created in your name.
While the annual deductible is higher than the Standard Plan, preventative care is covered before meeting that deductible, and under the Healthy Savings Plan you don't have to pay a monthly premium, and you're given an HSA account to use for eligible expenses.
You will receive up to $1,000 for single coverage, and $2,000 for family coverage in employer contributions.

$500 of those contributions will be deposited to your HSA account in January 2023 to be used immediately.

You can voluntarily contribute to your HSA up to:

$3,850 for single coverage
$7,750 for family coverage
*These limits do not include the $1,000 employer contribution you will receive annually.
**These limits increase by $1,000 for members age 55+
Below we have some of the more commonly utilized services which shows you what you would pay for services in network vs out of network. Under the graph is the entire Schedule of Benefits, showing how you and the plan share the costs of covered health care services.
What is a Health Savings Account?
Pre-tax savings account designed to help members cost-sharing in a high deductible health plan
Can be funded by employer and/or employee contributions
Members can use the HAS to offset expenses and pay no taxes upon distribution
Balances earn interest
Accounts above $1,000 may be invested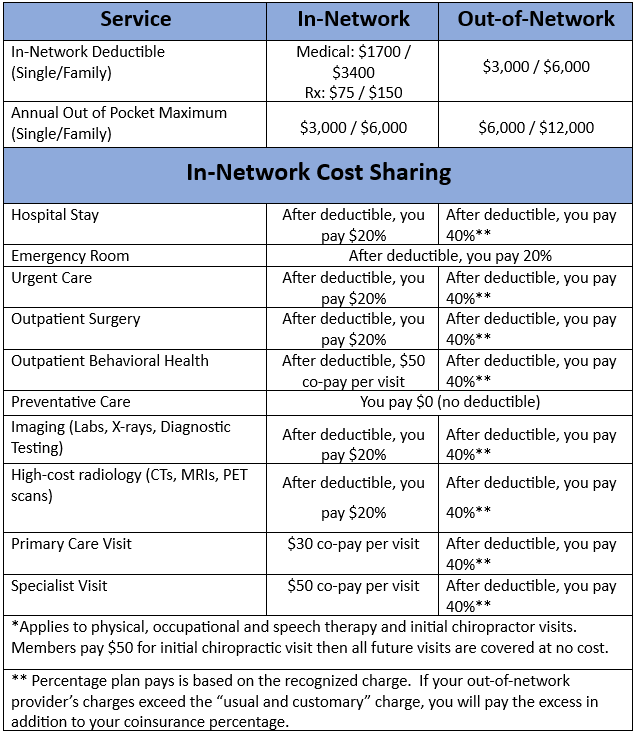 Click the below button to log into your HSA account, powered by Zenith.
Prescription Drug Benefit Summary
Below is a chart of percentages that you would pay for specific prescription types.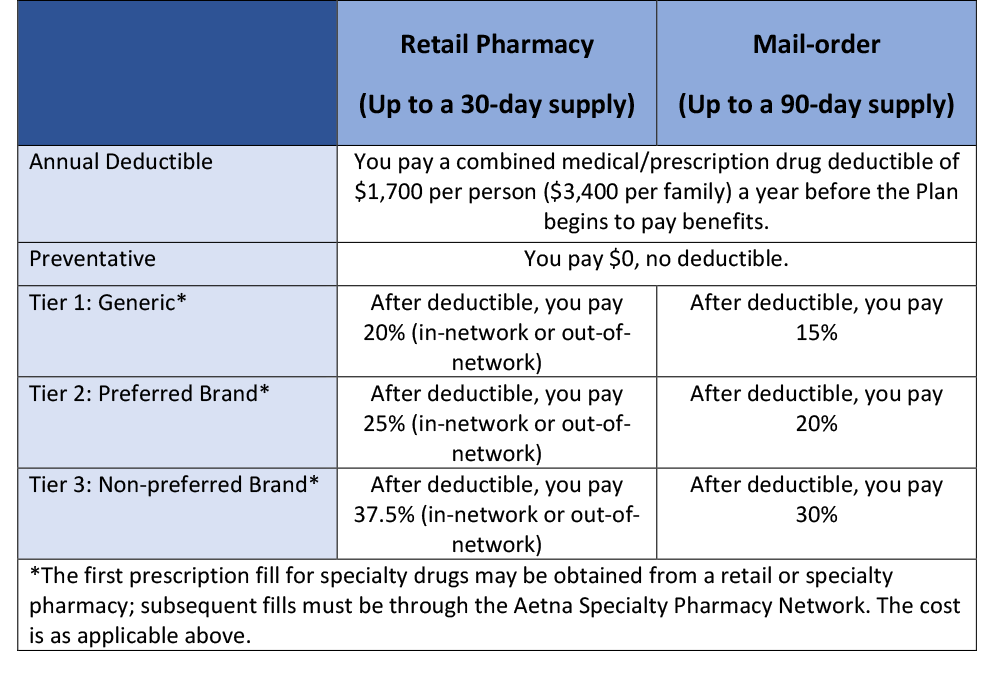 Aetna Contact Information
Medical
AETNA
P.O. BOX 981106
EL PASO, TX 79998-1106
1-866-658-2455
Pharmacy
Aetna Pharmacy Management
Attn: Claim Processing
PO Box 52444,
Phoenix, AZ 85072 – 2444
1-888-792-3862